Jun. 07, 2021
If you are working on a dangerous project, the last thing you want is for a child, or even an adult, to blunder into it and hurt themselves. If you don't set the proper boundaries, you could find yourself legally responsible for an accident or injury. That's why temporary fencing is crucial to keeping your space safe. Even if you need to keep two groups apart, temporary fencing will make your job easier. Read on as Temporary Fence Manufacturers take you through what temporary fencing is, and why you'll need it!

What is temporary fencing?
Temporary fencing is a fence used to secure an area. While there are permanent fences available for security, temporary fences are great for people who need a more flexible fencing option. Temporary fencing can also be referred to as "mobile fencing".
Metal fencing systems are a popular way to secure an area, but there are some differences between temporary and permanent metal fencing. Permanent fences are very sturdy and difficult to move once they are in place.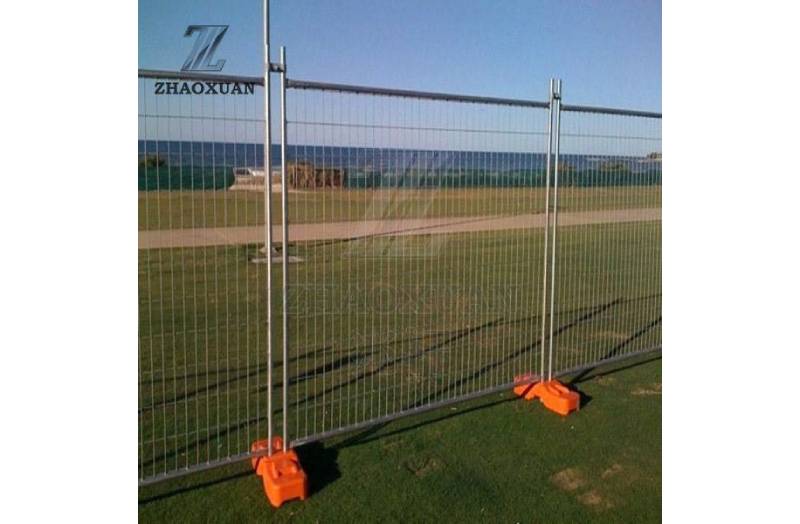 Temporary Fence
If you feel the need to move the fence soon after installation, then permanent may not be an option for you. Many people prefer temporary fencing because it is durable, but can also be moved if necessary. Temporary fences can be moved time and time again while remaining intact. Temporary fences are known to last for years.
In what ways can you use temporary fencing?
There are many reasons why you may need to move your fence frequently. Let's look at some common situations.
Construction sites
Construction sites are one of the most common places where Temporary Fencing is used. Since construction sites can be dangerous for passersby, it's important to have some sort of boundary. Temporary fencing is very useful for construction sites because it only needs to be erected before construction is finished. When temporary fencing is used on a construction site, it can be referred to as a "construction hoarding".
You may have seen the bright orange mesh fencing around construction sites. This is attached to metal spikes for the purpose of making it go around the entire construction site. In addition to the more popular bright orange fencing, black rubber tarpaulins are commonly used on construction sites.
Outdoor Activities
Another common use for temporary fencing is for outdoor events. There are many events that require temporary fencing. Concerts use temporary fencing to ensure that no one slips in without buying a ticket. In addition to turning away unpaid guests, these fences are also used for crowd control. Temporary fencing between the crowd and the stage is critical for the safety and security of the performers.
Baby Gates
One temporary fence that many of us forget about is the baby gate. If you're the parent of a little one, you know you can't take your eyes off them for more than a second. Babies and toddlers are notorious for getting into trouble, which is why safety fences or "baby gates" are a necessity.
Baby gates are considered temporary enclosures because they can be set up and moved around the house. Hanging out in the living room? You can set up a baby gate at the entrance and keep them inside. Need to keep them in their playroom, but you need to see them? Baby gates are perfect for that. Temporary enclosures for children can either be set up for longer periods of time or moved daily to suit your needs.
Pet enclosures
There are also temporary fences that work well to control pets. While permanent fences are preferred for fenced backyards, there are many options for temporary fences. There are fences that form a circle, square or rectangle that confine your pet to a small area. These fences are very useful for keeping puppies from running rampant. Or, if you don't have a fenced-in yard at home, you can connect several of these small fences together. This way, your pets can have time to play outside without worrying about them running away!
Is a temporary fence right for you?
Whether you have a toddler or are working on a construction project, you will find that a temporary fence is a necessity. If you need temporary fencing for your home or event, contact us today, we also have Welded Wire Mesh available and ready to help you!