Aug. 02, 2022
Deciding on a new fence for your garden is not easy. Especially when trying to weigh the pros and cons of wooden and concrete fence posts. You need to consider the practicality, aesthetics, short and long-term costs, and sustainability of your fence posts.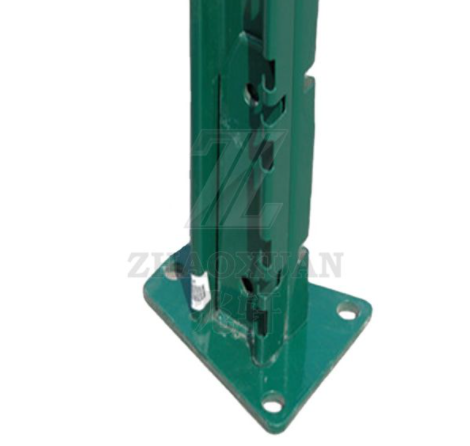 Installation
Due to the weight of concrete fence posts, installation requires a lot of time and effort. This often requires an extra pair or two of hands to ensure the job is done safely and efficiently. Compare this to a wooden fence post system and you will see a slight reduction in installation time. Wood is somewhat lighter than concrete, which means less work is required to install the fence using wooden posts. Although installation is slightly faster, wood fence posts still require two people to get maximum efficiency.
For installation, a fence post system made of galvanized steel blows concrete and wood fence posts out of the water. It is 80% lighter than concrete. This allows the entire installation process to be completed efficiently by only one person, thus reducing installation time. Once installed, the fence panels cannot be lifted, providing you with maximum fence security.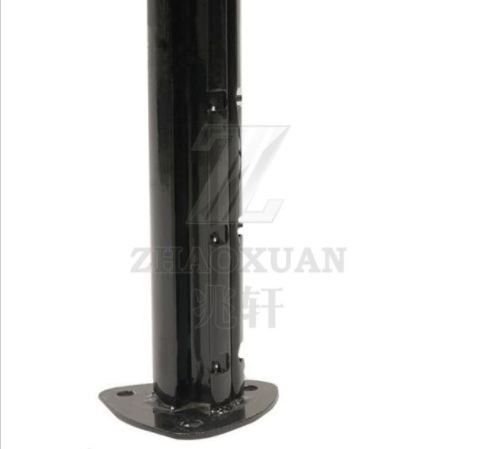 Aesthetics
Ultimately, the aesthetics of a fence post come down to personal preference. With that said, wood fence posts will certainly produce a more natural look than concrete. Or, if you're looking for a sleek, elegant and modern fence, metal Post is the way forward. Not only does Steel Post offer beautiful fencing, you can also choose from color-matched capped rails, gravel panels and post caps to customize your fence just the way you want it.
Durability
The longevity of the fence must be considered. A fence post system that tends to wear out is not cost effective in the long run. Another thing to keep in mind is that damaged fence posts pose a health and safety risk to your outdoor space - a rotting fence won't last long in strong winds, so consider this when deciding on your new fence.
Steel Post is stronger than concrete and wood fence posts and is guaranteed to last up to 25 years. zHAOXUAN garden fencing Post is made of galvanized steel that won't rot, split, warp, crack or chip, and can even withstand winds of up to 110 mph! If you ask us, it's easy.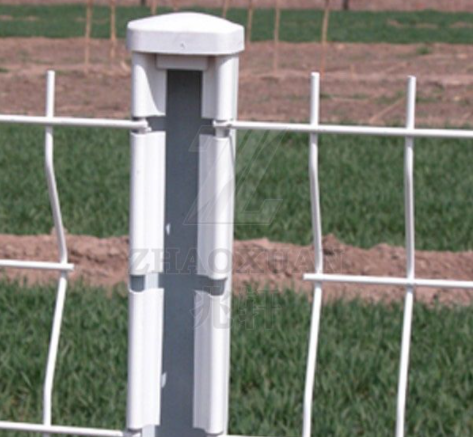 Cost
When it comes to pricing, you can't just focus on short-term costs. Initially, a cheaper fence may seem attractive. However, it may need to be replaced 3 or 4 times, at which point the more expensive option will be more cost effective - this applies to wood fence post systems.
Although cost-effective in the short term, choosing wood fence posts usually means high life-cycle costs due to decay, splintering and warping. While concrete is also inexpensive, the ease of wear and tear also means high life-cycle costs.
While steel Post requires a higher upfront cost than concrete and wood fence posts, the long-term cost effectiveness dwarfs all competition. 25-year warranties, strength and durability provide a fencing system that doesn't need to be replaced anytime soon. Ultimately, SteelPost requires a larger upfront investment, but it's an investment worth making. Trust us.
Conclusion
Covering installation, aesthetics, durability, sustainability and cost, we have a clear winner. We think you can agree. Want to learn more about fencing Post? Contact us today!