Jul. 18, 2022
At a high level, fencing is already in place to prohibit access to private property, protect sensitive data, and protect employees. So, what type of commercial perimeter system can leave employees and building owners alike high and dry? Often, project designers may choose chain link fences because they are inexpensive, familiar, and easy to install. However, such a solution may be ineffective against intruders and have a distinctly industrial appearance.
A better option for quality is a fence that is classified as high security. Several key factors determine whether a fence is designated as high security, including its materials, manufacturing process and the overall anti-climbing characteristics of the components. Equally important is the aesthetics. Read on to learn how high security fencing systems protect tangible property.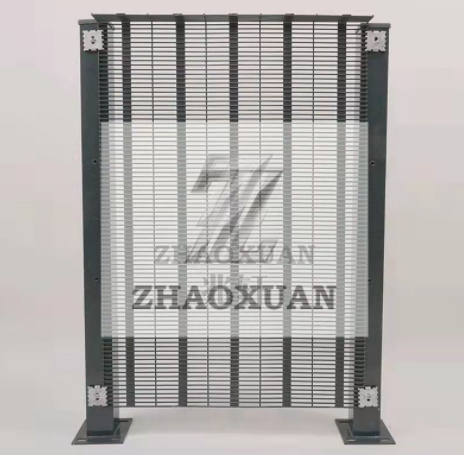 Visual Deterrence
To get around the flaws typically associated with chain link fencing, the components of a high security perimeter system should be manufactured from uncompromising materials such as steel. An extremely strong alloy of iron and steel that provides toughness and appearance with an elegant, polished profile.
These high-security perimeter solutions are assembled from steel and often contain vertical fencing rather than standard fencing. This creates a stronger visual deterrent and makes it difficult to access the property with common cutting tools. The guide rail is another key component of a high security fence and is designed to not only withstand severe mid-span downward pressure, but also to prevent climbing. More importantly, it can easily accommodate security cabling or wiring for surveillance equipment.
Anti-climbing
The links in a chain link fence are just the right size to provide hands and footholds, which can easily allow intruders to get over it and into your yard. While chain link is a popular fencing system, it is not always the best fit for high security needs.
High-security fencing solutions enhance the anti-climbing factor of the perimeter. Their wires and posts are arranged vertically and parallel, with no point of contact, enhancing the anti-climbing properties. If homeowners can install razor coils on top of the fence, this will help protect your territory even more. That said, the combination of the C-channel rail shape, shallow pitch, spikes and curved top limits the ability of troublemakers to get over the fence.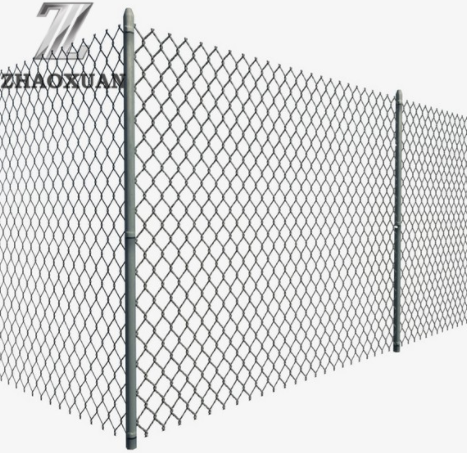 Aesthetics
A high-security perimeter solution should also be aesthetically pleasing and powerful, effectively demonstrating a strong brand reputation to employees and customers. As an added benefit, a visually appealing fencing system can convey the thoughtfulness that went into designing a robust access control program. In turn, uninvited visitors may reconsider trespassing on the property. After all, secure areas do not need to be protected by unattractive and obviously threatening products to be effective.
Palisade Fencing
Palisade fencing is made of hot and cold rolled steel sections and consists of vertical fences (sometimes with spikes at the top) that are secured to horizontal rails and mounted on support posts. The system is strong, versatile, cut-resistant, lacks the footholds needed for climbing, and is especially intimidating in terms of standing as a visual deterrent.
These types of high security fences can be enhanced with height specifications, lighting and surveillance, omitted top rails, anchored bottom rails, double rows of fencing and elements such as barbed wire, barbed tape or hexagonal wire.
In addition, many commercial and government entities that require high security fencing optimize their systems by using access control systems and automatic gates.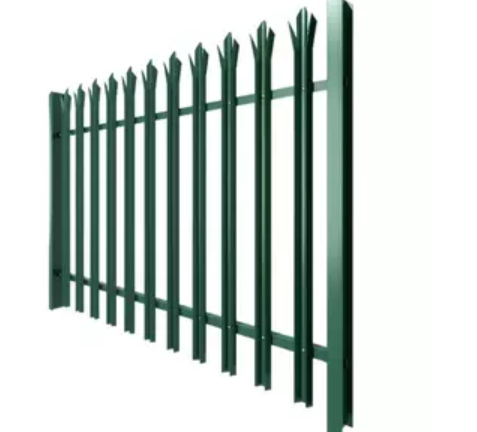 Not all security fence types and materials are created equal, so when you seek to fortify a high-risk target, you want to choose something that is durable, difficult or impossible to climb and penetrate, effective against environmental forces, and suitable for your system's specific security needs. Combine all of these together to form an effective perimeter solution. ZHAOXUAN high security steel fencing system can serve as an effective first line of defense against intrusion. Please feel free to contact us.