May. 19, 2022
For retaining walls of varying sizes, designs and uses, gabion baskets are a cost-effective, relatively straightforward solution and a popular choice for many professional gardeners and DIY enthusiasts. As with any other material used to construct retaining walls, ensuring the safety of the finished installation is always a top priority.

The construction of gabion baskets and how they are used present particular challenges when it comes to maintaining structural integrity and safety. Here we look at seven different options that can be used to ensure the safe functioning of gabion baskets.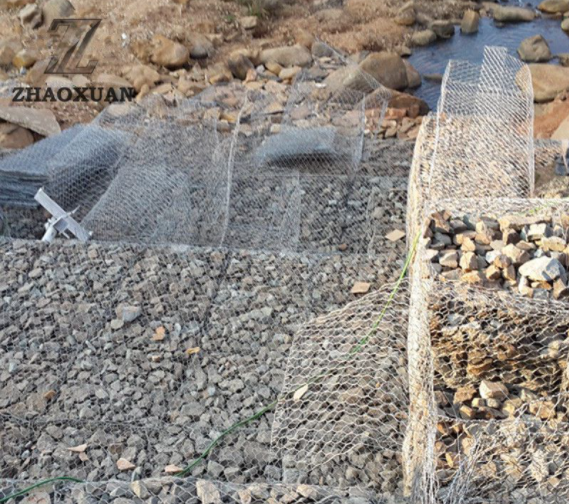 Tilting of gabion walls
A wall that is slightly tilted back as part of the construction process (between 6 and 10 degrees) will be more stable than a completely vertical wall. Please note that it is important to get the exact angle! Tilting is only applicable to relatively low walls: higher structures require a different method of stabilization.
Stepped walls
Stepped designs offer a safer design than creating a flat wall made of stacked gabion baskets of the same size. For the stepped effect, the largest basket is placed at the bottom of the wall and a smaller one is placed at its top, leaving a step in front. In general, this is a better solution for lower walls simply because gabion walls are limited in depth and remain a viable structure.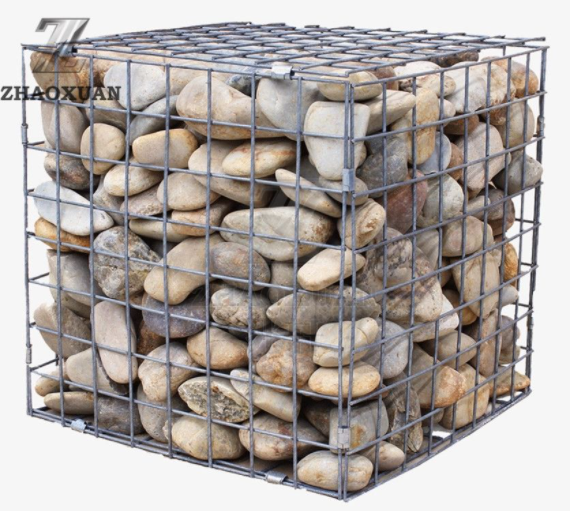 wire mesh gabion box for stone
Internal bracing
Bracing is recommended as an additional safety measure, as well as some of the options listed above. Special braces can be purchased at the same time as the basket. Installed before the basket is filled, the braces help prevent the sides of the basket from protruding outward, allowing the wall to retain its shape and strength for a longer period of time. Bracing is critical to the long-term integrity of the wall.
Filling correctly
When filling gabion baskets, not all rocks are created equal! First, the rock needs to be a type that is impervious to frost (impervious rocks such as granite, flint or similar work best). Ideally, the rocks need to be between 10 mm and 20 mm in diameter; any smaller and they may slip through the grid; larger, and they may be difficult to align properly with other rocks in the basket.
Installing support posts
For taller walls, especially those without steps or sloping walls, we recommend that support posts be installed regularly. These act as external supports for gabion baskets, limiting the possibility of expansion and providing an additional safety measure.
Welded Mesh Gabion Box With Board
Increasing wall depth
In some installations, the security of the basket can be increased by increasing the depth of the walls. For example, stacking two baskets side by side provides a more secure structure than walls that are only one basket thick. When in doubt, choose two smaller gabions rather than one large one. Easier to move and fill, the smaller gabions are also easier to support effectively and help keep the wall stable.
We offer a complete solution for all your gabion basket requirements. If you have any questions, please contact us for more information.